Are you tired of feeling like you're constantly trying to please everyone else? Does the weight of external expectations and societal norms leave you feeling overwhelmed and disconnected from your true self? It's time to embark on a transformative journey towards authenticity, where you can rediscover your inner power and embrace a life that aligns with your values and desires.
Breaking Free from People Pleasing
At some point in our lives, many of us fall into the trap of people pleasing. We find ourselves saying yes when we want to say no, neglecting our needs to meet the demands of others, and losing sight of our own desires and dreams. It's a cycle that can leave us feeling drained, unfulfilled, and disconnected from our authentic selves.
The Impact of Good Girl Conditioning
One of the underlying causes of people pleasing is what I call "good girl conditioning." From a young age, many of us are taught to be "good girls" who prioritize the needs and expectations of others above our own. We learn to seek external validation and approval, often at the expense of our own well-being.
The Journey to Authenticity
But there's good news: the path to authenticity is within your reach. It starts with self awareness, the foundation of any transformational journey. In my Authenticity Unleashed program, we dive deep into understanding the patterns that keep you stuck in the cycle of people pleasing. You'll learn to reconnect with your authentic self, uncovering your values, desires, and needs without fear of judgment.
Setting Boundaries and Embracing Vulnerability
Throughout the program, we explore the power of setting clear boundaries, enabling you to create space for your needs and well-being. You'll also discover the strength in embracing vulnerability, building deeper connections and more meaningful relationships with others.
The Invitation to Freedom
If you're ready to stop being a people pleaser and start living life on your terms, I invite you to join me on this empowering journey. Begin by watching my People Pleaser's Path to Freedom Masterclass (link below), where I share insights and strategies for breaking free from the people pleasing cycle, ditch the good girl conditioning and create the life and relationships that you desire and deserve!
Discover More
Ready to dive even deeper? Consider joining the Authenticity Unleashed program, where we'll work together to reclaim your authenticity, rediscover your self worth, and empower you to create a life that feels truly authentic and fulfilling.
Don't let people pleasing tendencies hold you back any longer. Your path to freedom begins with authenticity. Are you ready to take the first step?
Register now for Authenticity Unleashed: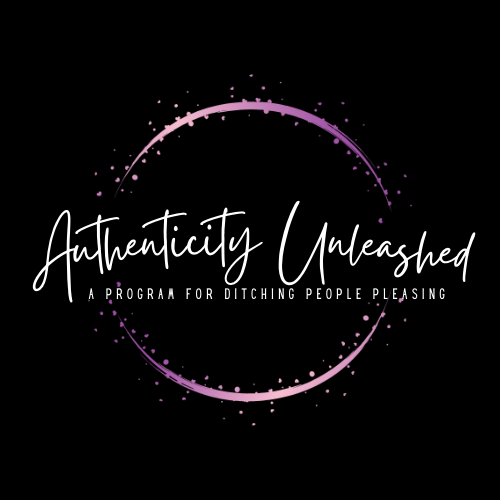 Download your FREE copy of "The People Pleaser's Path to Freedom" today and start your path to self discovery and authentic living.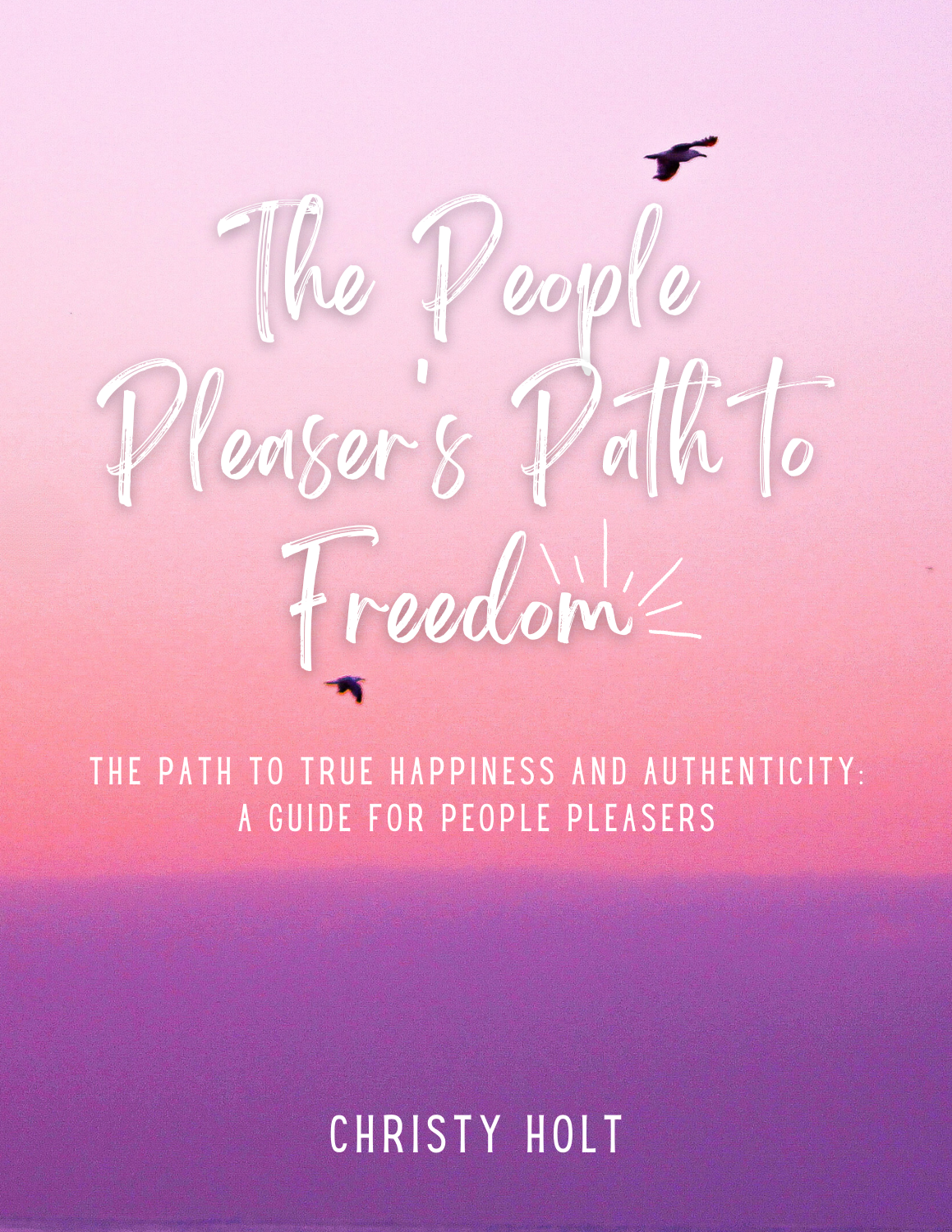 More great content for People Pleasers:
Breaking Free from People Pleasing: Empowering Moms to Embrace Authenticity YouTube Video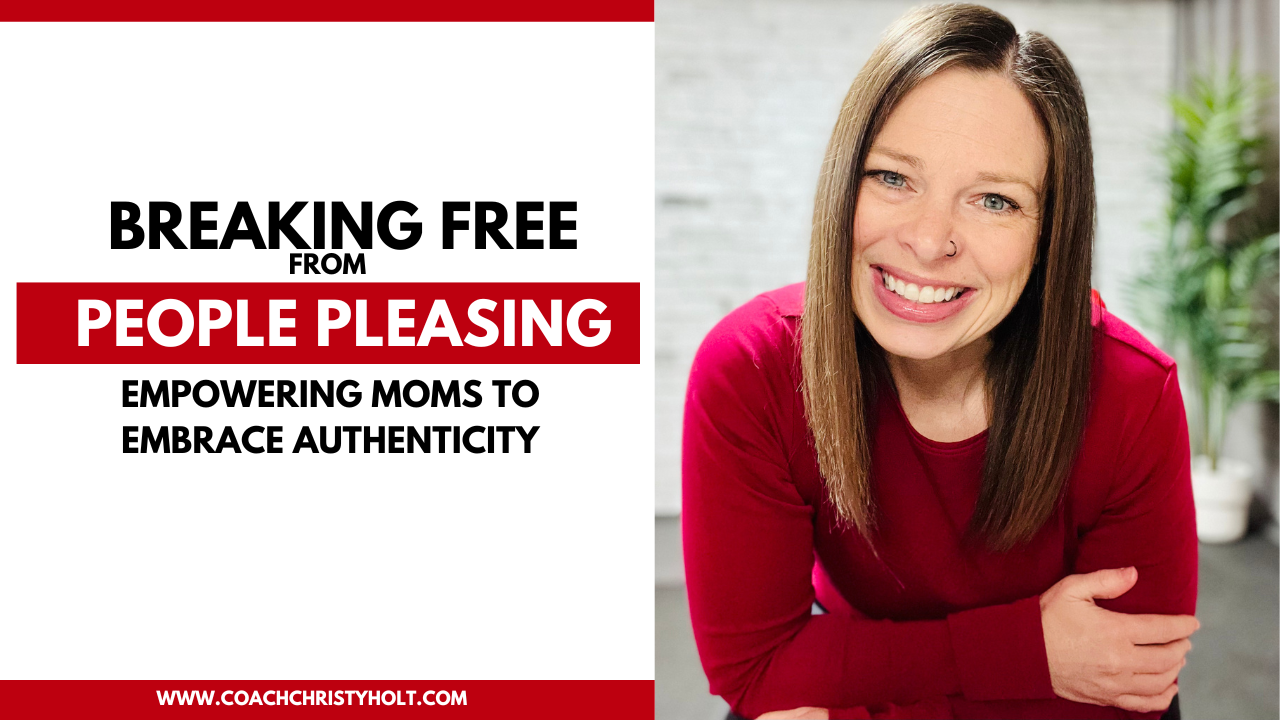 Related posts about overcoming people pleasing and authentic living:
Break Free from People Pleasing: Embrace Authenticity
How to Break Free from People Pleasing as an Entrepreneur
Embracing Authenticity with Confidence: A Journey to Self Acceptance and Knowing You Are Enough
Self Care for the Soul: Why Taking Care of Yourself Isn't Selfish