Ready to Turn Your Love Life from Meh to Marvellous?
Welcome to 'Love Reimagined,' a transformative journey designed for women who are ready to revolutionize their approach to love. Whether you're single, happily partnered, or navigating challenges in your relationship, this program is your gateway to turning every relationship 'blah' into bliss. You'll even be armed with the skills to take great relationships to absolutely f*cking amazing!
Why 'Love Reimagined'?
Love isn't just about finding the right partner; it's about being the right partner to yourself first. 'Love Reimagined' is more than just a course; it's a movement towards self discovery and relationship mastery. It's time to stop waiting for others to change and start empowering yourself.
Reimagine Love with the Three Pillars of Transformation
❤️Communication Mastery: Learn the art of heart-to-heart conversations. Discover how effective communication can deepen your connections and resolve conflicts with grace.
❤️Intimacy Unveiled: Explore the layers of intimacy beyond the physical. Understand how emotional and mental closeness can elevate your relationship to new heights.
❤️Self Awareness and Empowerment: Unlock the power of self love and self-awareness. Learn how these are the bedrocks of any thriving relationship.
Who is This For?
If you're a woman who...
✅ believes in growth
✅ is ready to elevate your love life
✅ knows deep down that the key to a fulfilling relationship starts within
... then 'Love Reimagined' is for you.
This program is for those who want to go from feeling stuck to feeling stupendous in their love journey, while finally feeling safe, seen, heard, valued, accepted and loved.
Rave Reviews for 'Love Reimagined'
Here is what past participants had to share about their experiences: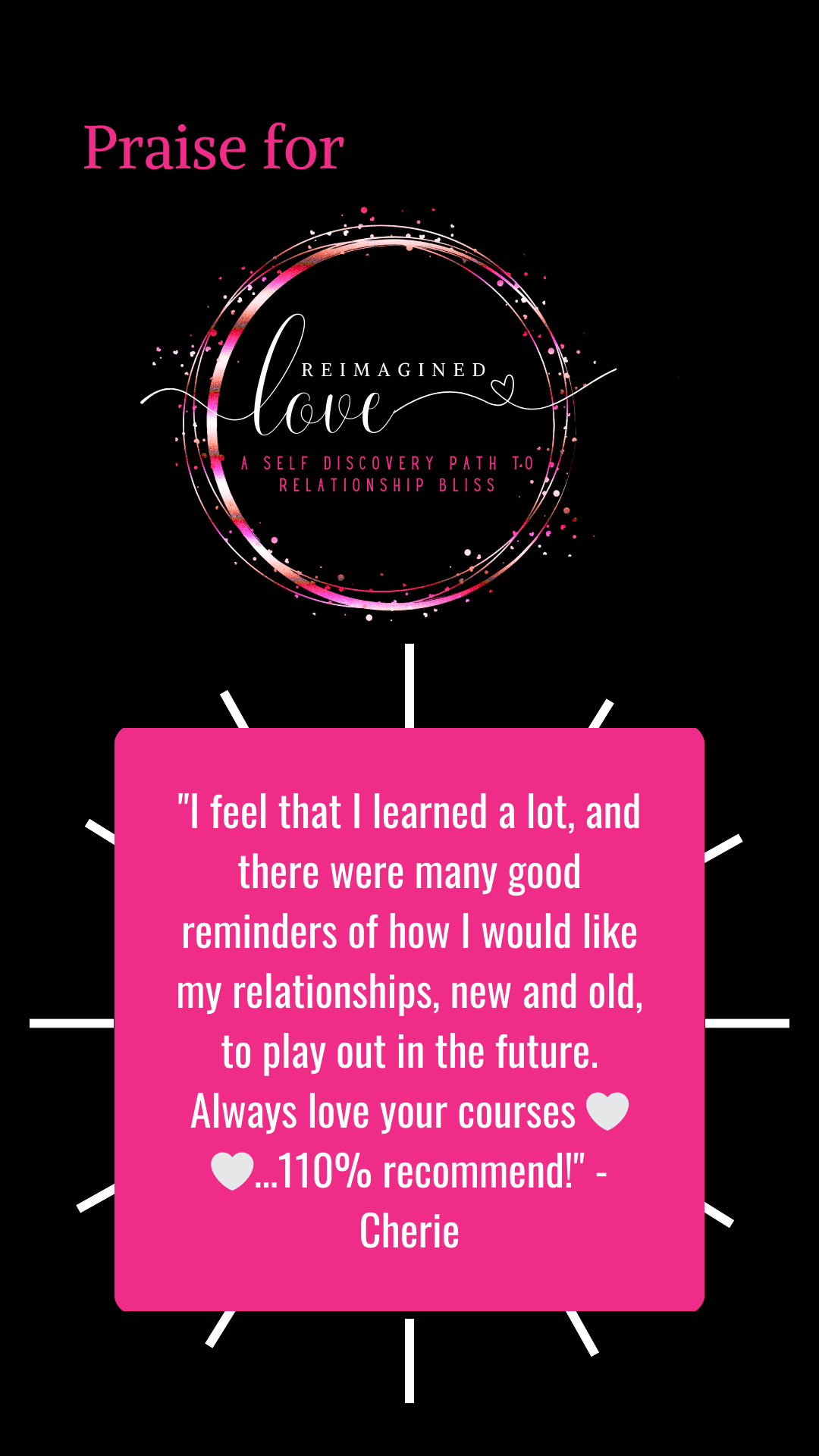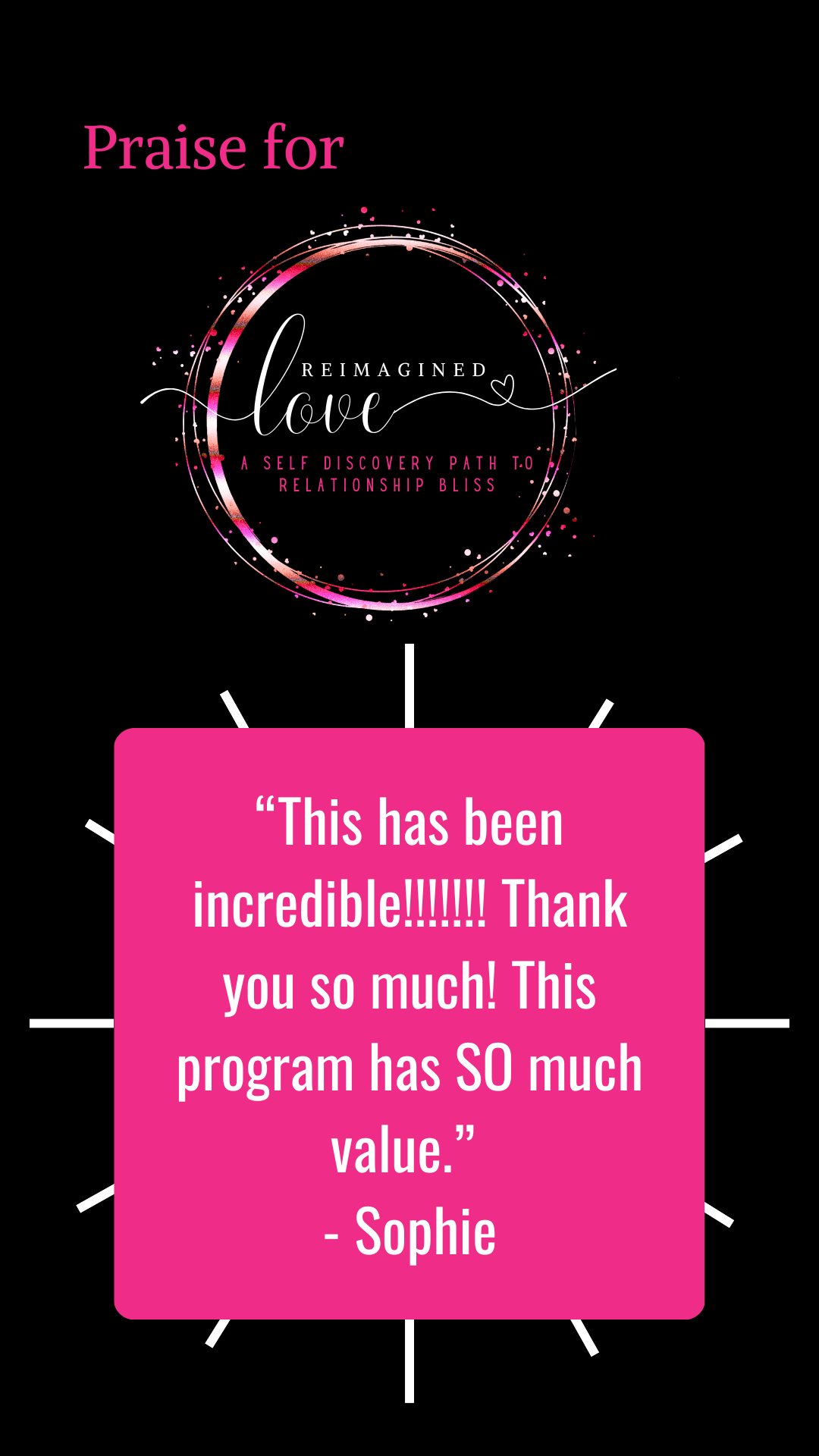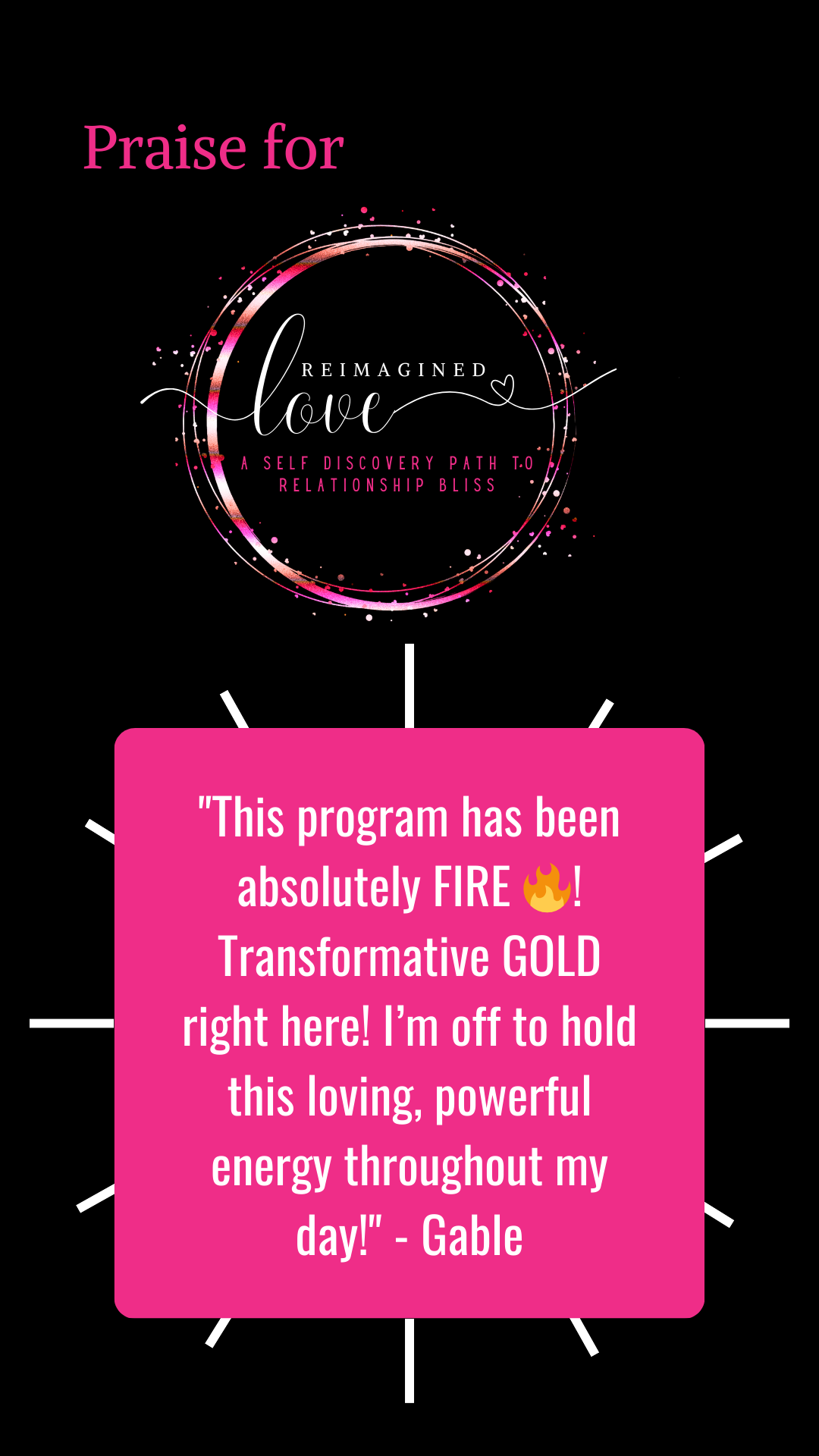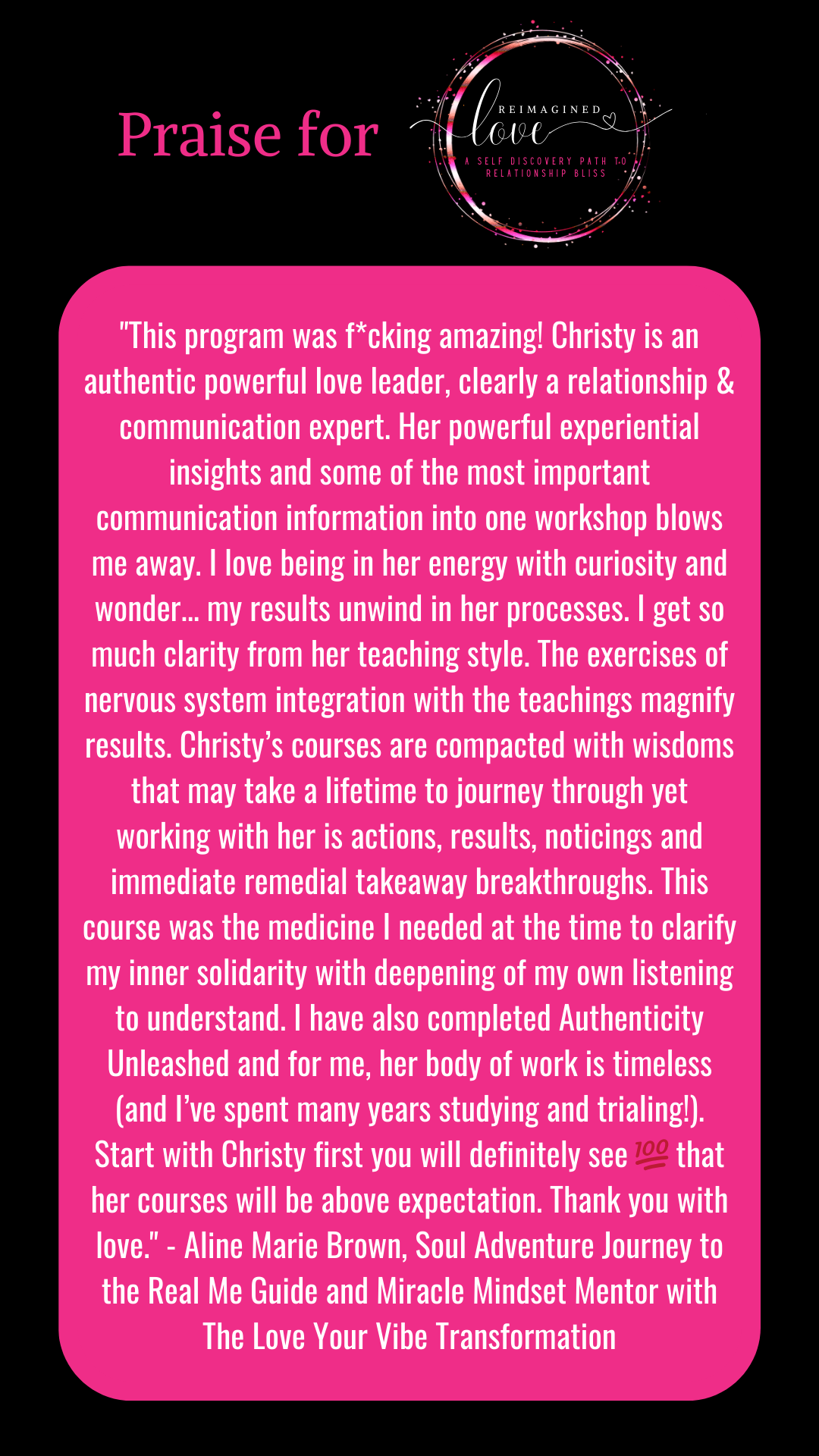 Your Path to Bliss
Join 'Love Reimagined' and embark on a journey that will take your relationships from meh to marvelous, from blah to bliss. There's always room for growth and it starts with you.
Are you ready to reimagine love? Enroll now and take the first step towards a love life that's not just better, but extraordinary.
The BFD Upgrade:
You KNOW you're a BIG F*cking Deal, so take it to a WHOLE NUTHA LEVEL with the BFD Upgrade! With this upgrade you add on 4 weeks of on demand pocket coaching via messenger to help you integrate the teachings & tools from the program into your life with greater ease and maximum results. Help navigate resistance, challenges, or questions that come up with personalized 1:1 mentorship and support at your finger tips. Please watch your emails for instructions!
Love Reimagined: Where your journey to marvellous love begins.