Hey, gorgeous! I'm Christy…
and I'm so happy to see you here! If we haven't met yet, I would love to connect with you via email or Facebook so PLEASE use the links below to reach out!
I'm a happiness hussy who specializes in helping women just like you to go from overwhelmed and stuck to balanced and confident. In this program I'll take you on a self love and acceptance journey that will absolutely change your life. I desire to help as many people as possible to realize that the only thing standing between them and their dreams is actually them. When you realize that it's YOU that's the problem, you may initially get your back up here, but stay with me… The fact that it's you that's the problem is actually a great thing, because guess who YOU'RE in control of changing?! You guessed it, YOU!
As a result of my own personal self love and acceptance journey, I really feel compelled to share what I learned in order to inspire and empower other women to take back their power,too. Over the last decade or so, I have continually explored new strategies and perspectives, learned a lot about myself, read a lot of books, took a lot of courses, worked with a lot of coaches and connected with quite a few people. I have uncovered, through various courses and books and from numerous coaches a whole tool box of strategies that work. What I didn't know at first was that what I truly needed was to build a foundation of self love and acceptance. When I felt most stuck was when I REALIZED that I was stuck because I felt a pull to move towards something *MORE*. I can't really explain it, but some part of me just instinctually knew that I was settling for a life that could be more readily classified as "surviving" than the thriving life I desired to have. This is truly where the C.R.E.A.T.E. Methodology began.
I believe in a holistic approach to mentorship, and my philosophy is centered around self love and acceptance as the foundation to creating a happy life. My methodologies center around heart-led living and I ALWAYS do my best to keep it full of fun and adventure! My superpower is my ability to help women to shut down their thought and emotional spirals, so they can finally uncover and shift the mindsets and beliefs that are keeping them stuck. You CAN break free of the overwhelm and create the life you truly desire!
I began my journey as a teacher, encourager and leader when I started my first business teaching piano lessons at age 14. (I still teach today, nearly 3 decades later!). I also obtained a degree in Business from the University of Alberta and a Chartered Professional Accountant certification. Through my time in public accounting I developed a deeper love of teaching, leadership and mentorship which also led to later being involved in the education of up and coming accounting students teaching through the Chartered Accountants School of Business and at the Northern Alberta Institute of Technology. My most favourite aspect of my work in the accounting field was the teaching and mentoring, go figure!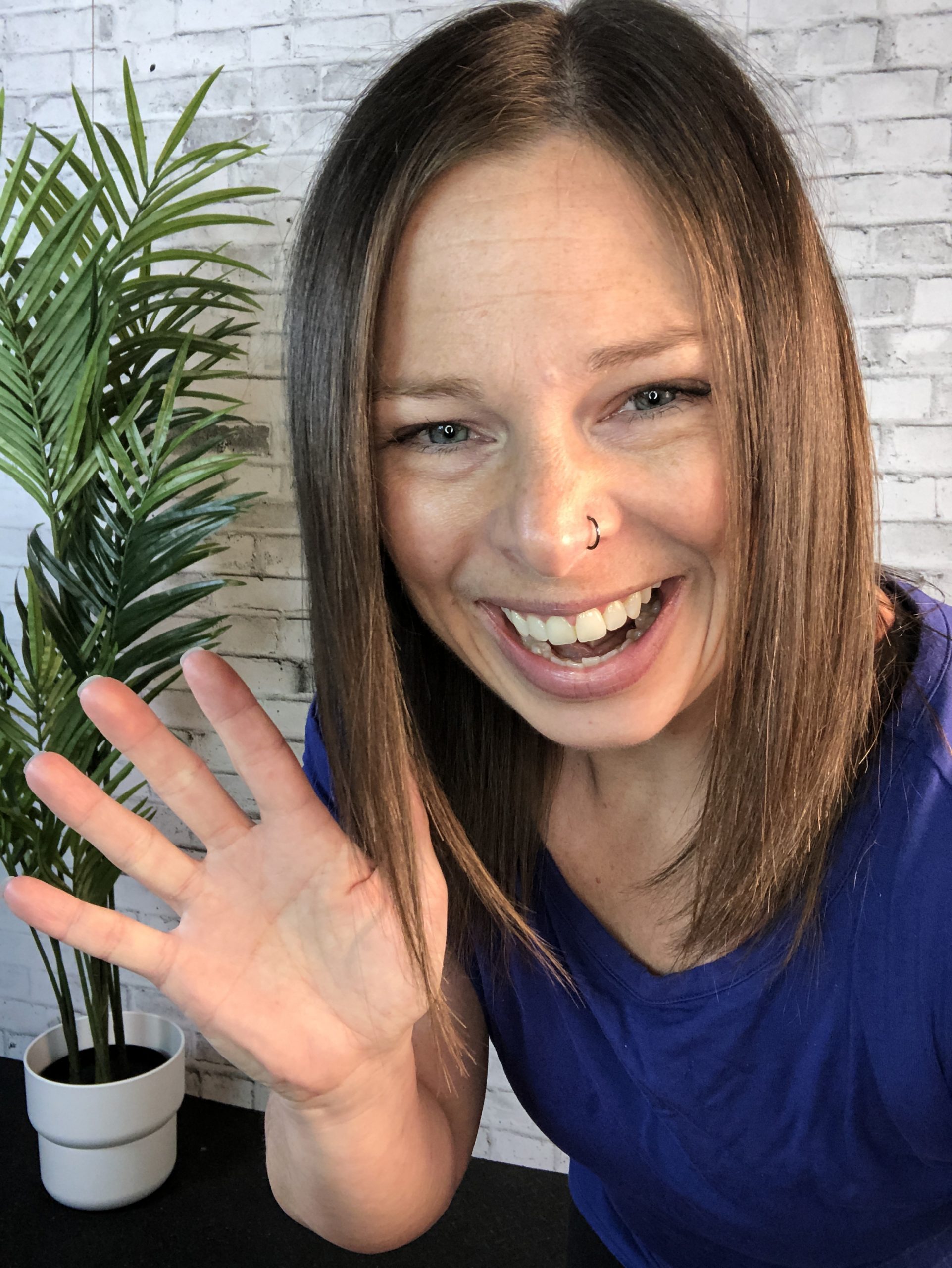 The C.R.E.A.T.E Methodology
Calibrate Your Consciousness
Activate Your Aligned Life
Tune into Your True Vision
Empower Your Elevated Self
I know firsthand just how hectic life with a family can be!
After leaving public accounting practise and having my children, I pursued my personal passion for fitness and health coaching. I obtained various certifications in Personal Training, Resistance Training, Nutrition Coaching, while I launched and grew my business as a health coach and group fitness instructor. Along the way of my own personal journey, I have had the pleasure of working alongside a number of coaches and have had the opportunity to do a significant amount of personal interest learning and growth in the areas of behaviour change, effective communication, neurolinguistic programming, mindset coaching, neuroscience, quantum physics, mindfulness, emotional intelligence, EFT tapping, Human Design, and more. I truly desire to leave a legacy by helping as many women as possible to overcome their fears and limiting beliefs, uplevel their mindsets and create the business, relationships and adventures of their dreams! 
A significant part of my personal journey included discovering how to thrive despite a high-conflict divorce (and ongoing co-parenting), both of which have led to significant personal growth. I am now deliriously happy with my best friend and partner in life, Sean who came into my life truly as an aswer to my prayers. Out of an abundance of love and acceptance, I desire to show you the way so that you, too, may find self love and acceptance, and experiece the abundant life that you truly deserve. 
I am a mother to 3 boys of my own plus a 'bonus son', all teens. My current passions include exploring and hiking in the Rocky Mountains and travelling. When I'm not able to get out to the mountains, you'll find me meditating, running, bike riding, walking, teaching fitness, reading, playing volleyball, snowboarding, or sipping a coffee one-one-one with a friend or snuggled up on the couch with the family. I truly do have a passion for adventure, big or small (which works out because of how important having new experiences is for both your brain and your body!). 
After having children, it is easy to place your focus on your new role as mom and slowly let go of our own individuality (I call this "just-a-mom-itis"). Over time this often leads to reduced self worth, low self confidence and/or body image issues. It can manifest as stress, exhaustion, burnout, anxiety, depression, loneliness, brain fog, low sex drive, moodiness, anger, impatience and can even lead to physical illness. Combine this with the numerous physical and physiological changes (lack of sleep and hormonal changes, we see you) and we are often left feeling like a real hot mess. I believe that everyone deserves to be fully themselves and to have their unique strengths highlighted and celebrated. Through empathic coaching, I can help you to learn how to go from overwhelmed and stuck to balanced and unstoppable!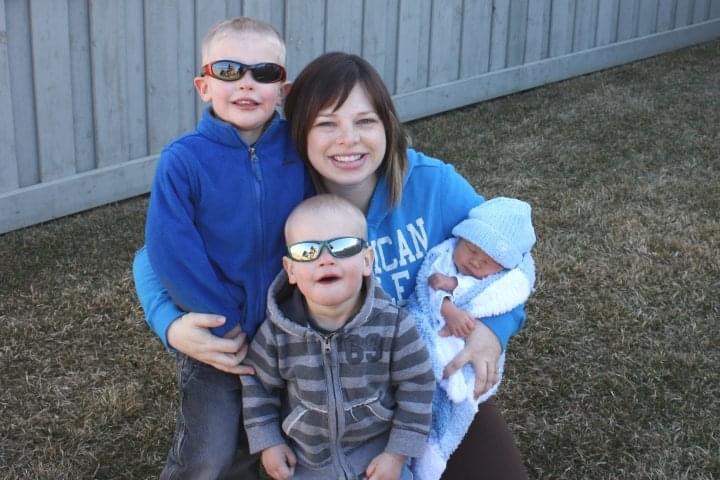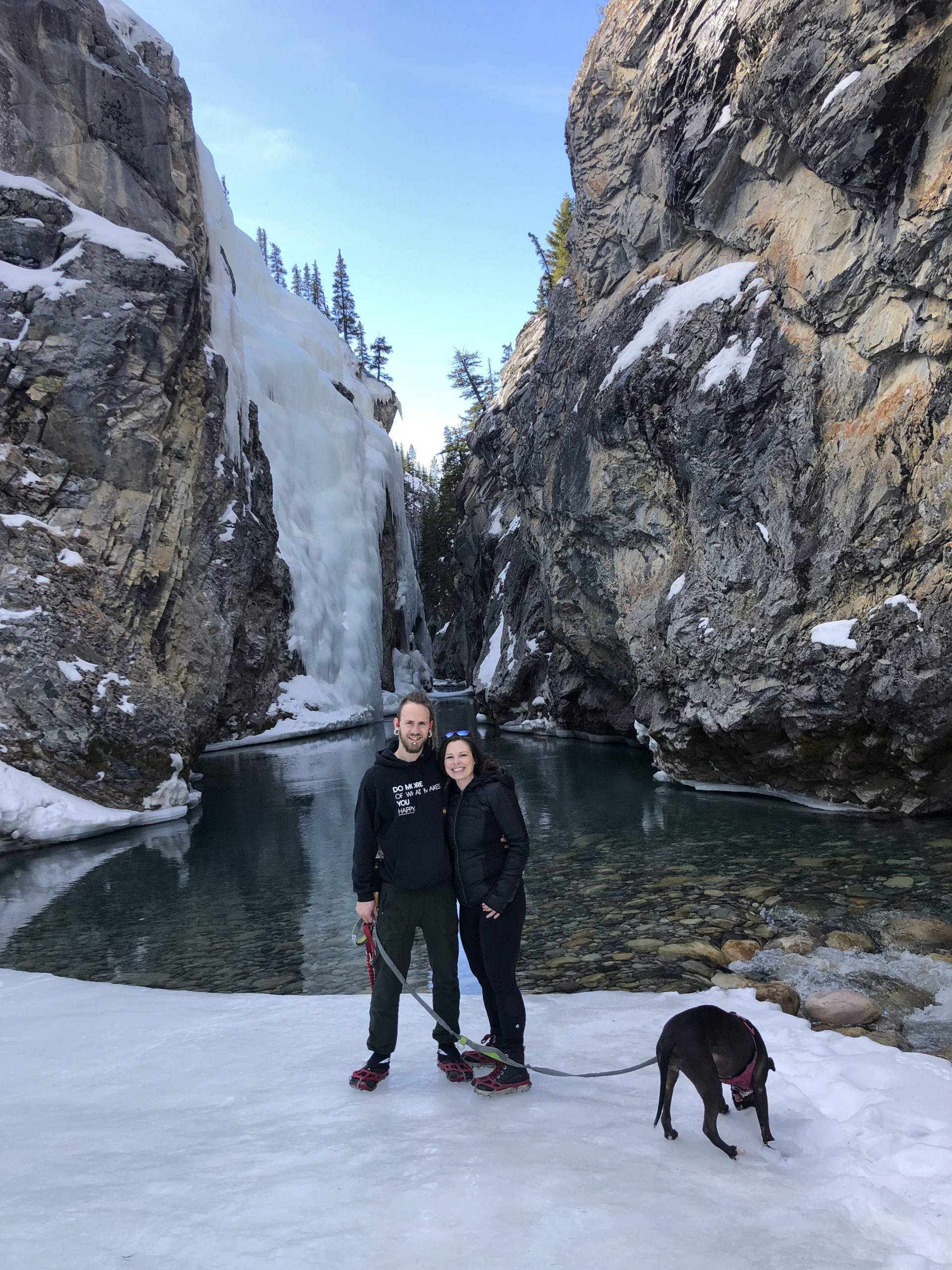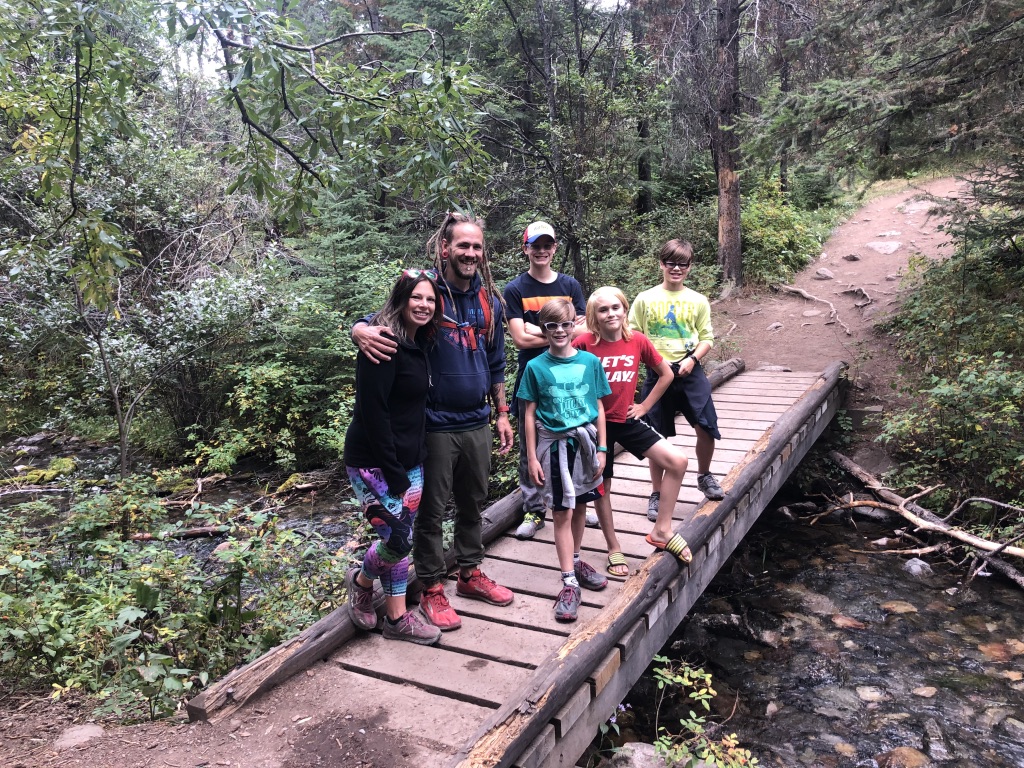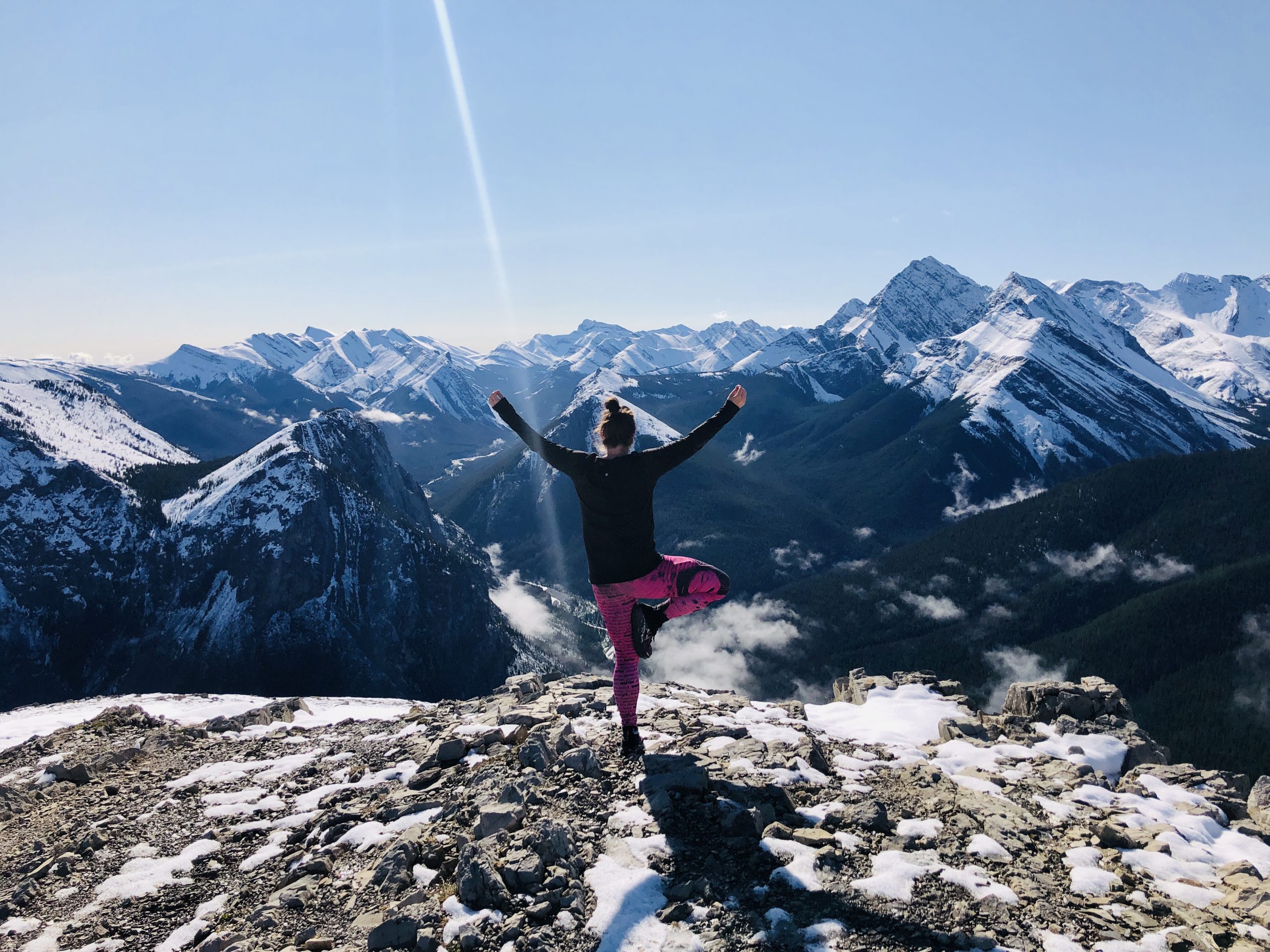 Enter…

Create Your Happy
After years of observation and experiences with clients and friends alike who were going through many of the same struggles as I had, I knew that I needed to create something that could inspire and empower more people. I love humans far too much to let them suffer unnecessarily!  As an accumulation of my experience and learning, I have developed the Create Your Happy program to help brilliant people just like you.
Through a proven methodology chock full of tools and strategies, I will show you how to learn to love and accept yourself, so that you can truly transform your mind, body and soul, discover your soul-aligned purpose and start creating the happy life of your dreams.
If you are ready to get unstuck and start building your confidence,  I would love to help you make it happen. The timing is perfect for your next level up and I can't wait to see you step into your full potential! Sending you so much love and positive energy!  Let's connect soon.
I love you! Now let's go do some epic shit, shall we?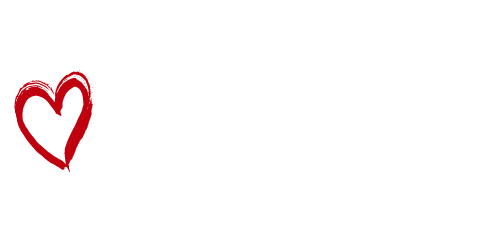 Through the C.R.E.A.T.E Methodology you will:
Replace the mindsets and beliefs that are keeping you stuck
Create a solid routine so that you can take back control over your time
Incorporate mindful strategies that will skyrocket your energy
Discover the secrets to creating truly unstoppable confidence
Learn how to set goals and manifest them with ease and flow
Step confidently into your future elevated identity
What's included in the Create Your Happy program:
12 1:1 Zoom calls (weekly for 3 month package, biweekly for 6 month package)
Unlimited, on-demand messaging for the duration of the program
Worksheets, videos, and other tools as required
Be sure to follow my social media for more tips for getting unstuck and building unstoppable confidence!